Happy Thursday! If you missed yesterday's newsletter, here it is.
Today is World Mental Health Day. At the bottom, there's a link to a video with Ed Sheeran and Prince Harry talking about the day.
"There's no need to suffer in silence - share how you're feeling, ask how someone is doing and listen for the answer. Be willing to ask for help when you need it and know that we are all in this together."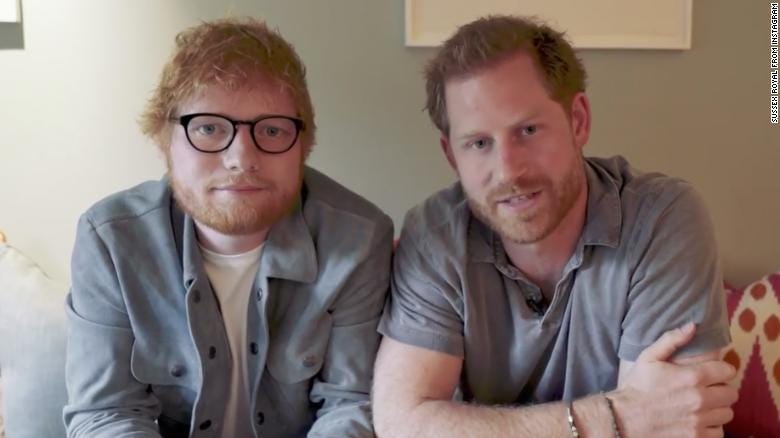 Profit is still king in oil
Oil companies aren't dumb. They've caught on to the fact that people don't like them. To try to keep the public and governments off their backs, they're trying to get clean and are taking different approaches to do so. Shell, as we discussed a few weeks ago, is "edging away from being an oil company" through investments in sustainable energy sources (e.g., offshore wind, EV charging start-ups). Chevron, on the other hand, is trying to make oil and gas more efficient and less emissions-intensive. Others have come together to form the Oil and Gas Climate Initiative to reduce methane in the environment. Sounds great, right?
Hold your applause. Despite their awesome PR teams, these companies are investing far more dollars on oil and gas than on sustainable energy (unsurprisingly). Between 2016 and 2018, "seven major oil companies, including Shell and Exxon Mobil, spent $5.8 billion on alternative-energy acquisitions, about 5 percent of their outlays on oil and gas deals and new ventures in emissions-producing fuels."
What drives this behavior? It all boils down to shareholder value. Yes, many funds are pulling away from investments into oil companies, but many others are still invested. The companies, therefore, think that any additional investments will see their shares pummeled if they are perceived as wasting money. Alternative energy ventures are viewed as less profitable than oil and gas.
It's not just oil. Coal companies are playing the same game. RWE, a German energy company, has pledged to phase out coal plants and make significant investments in renewables and storage. At the same time, they are expanding their new coal mine and destroying 12 villages where 7,700 people live.
Our take. These companies and investors are saying that they need time to fully make the transition. Sorry folks, we just don't have time (see our dashboard above). Unfortunately, with profit as a primary motive, the oil and coal companies won't have the motivation to change on their own. The opportunity to drive change, therefore, lies with two powerful groups:
---
Let's talk about food
Who are we kidding, we all love food. We want to highlight some interesting developments in the food space, specifically the relationship between food and the private sector.
The World Food Prize. Next week, the global nutrition community will be arriving in Des Moines, Iowa for the annual awarding of the World Food Prize. This prize has been called the "Nobel Prize for food and agriculture" and the president of the World Food Prize Foundation aims to make this summit the "Davos of global agriculture." This year, Simon Groot will be awarded the prize for creating a smallholder farmer-centric seed industry through his company East-West Seed - it reaches more than 20 million farmers each year.
Some people don't like this. Over the past few years, the World Food Prize has been increasingly focused on touting private sector efforts towards addressing the global food crisis. There are many who oppose this. Critics believe that it's wrong to include the private sector in these discussions because of the role that they've played in creating hunger and obesity problems and the conflicts of interest that may arise.
Our take. This argument is absolutely ridiculous. You cannot exclude the private sector from this conversation. Yes, the private sector has been and is a big part of the problem, but they have to be a big part of the solution. They have control over the entire food value chain today and by ignoring / excluding the private sector, there will be no progress. Of course, incentives need to be aligned - businesses need to hurt when they don't prioritize nutrition.
What can you do? Consumers today are already making it clear that they want sustainable, nutritious, and whole foods. As a result, businesses are already dramatically changing their tune and focusing on healthy options wherever they can.
In addition, if you want to support local agriculture and farms, invest in Steward, an "online crowdfunding platform where individual investors can put money into modest, regenerative farms - and eventually get a return on their investment." Today, almost all the funding for agriculture comes from governments and direct programs, but through Steward, you can invest as little as $100 into the Steward Farm Trust, a portfolio of loans. So far, Steward has invested more than $2.2 million across 16 farms.
---
Short Takes
THURSDAY, OCTOBER 10
WEDNESDAY, OCTOBER 16
THURSDAY, OCTOBER 17
MONDAY OCTOBER 28
---
If you like what you read, please click on the heart below & continue sharing this newsletter!
Also, continue to support us by liking our Facebook page and following us on Instagram.